Austin Real Estate Experts Lenders
Fairway Independent Mortgage Corporation NMLS 2289
Name

Melanie Taliaferro, NMLS# 228566

Phone

512-825-1196
Ask A Mortgage Question
About
---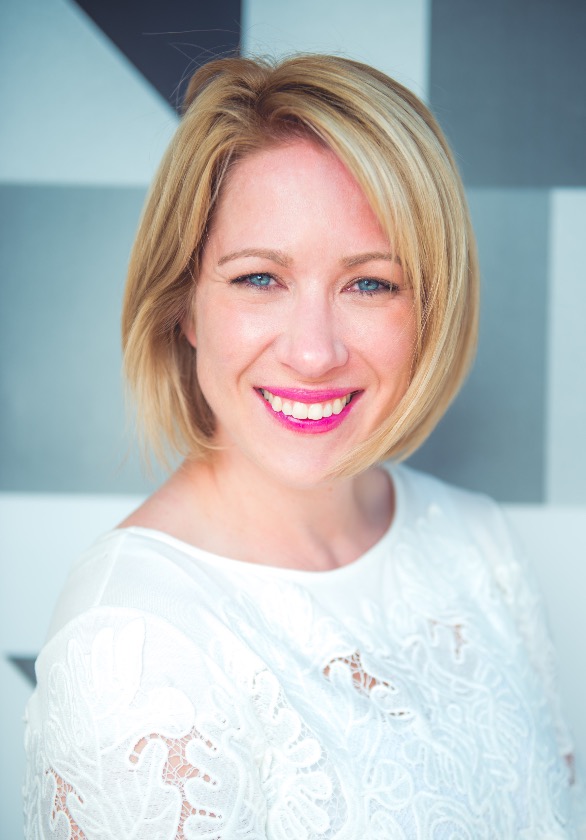 Melanie Taliaferro is a mortgage industry professional based in Austin, Texas. Born in San Antonio, Melanie pursued her undergraduate degree at Stephen F. Austin State University and began her mortgage career over fourteen years ago, starting off as a junior loan processor. She fully ventured into a loan officer role in 2009 and opened her own branch in 2014.
Melanie has extensive experience on both the origination and the operations sides of the business. This skill set enables her to have a thorough understanding of the entire loan process which is key in setting proper expectations with customers and providing excellent service.
Melanie has significant experience with all loan types including Conventional, FHA, VA, USDA, Jumbo, and construction loans. She also has extensive experience in condo lending, including handling FHA and Fannie Mae project approvals and lending for non-warrantable condos. Melanie has served as the preferred lender for numerous condo projects in the area since 2005. In addition, Melanie is very well-versed in helping clients with credit repair, as well as with building credit when needed. She has been able to turn many credit-challenged customers into homeowners.
Melanie enjoys the creativity involved in finding the best loan solution for every borrower and loves getting to know people in the process. She consistently keeps her focus on accessibility, honesty, and knowledge. Melanie creates and implements trainings for real estate agents and is involved in many training and development efforts within Fairway Mortgage. She loves to bring creativity and humor to her education efforts by utilizing video, social media and blogging to reach the real estate community.
Taliaferro has received multiple top producer awards and accolades including being recognized as a Top 1% Lender by Mortgage Executive Magazine and receiving designations as a Five Star Professional, Austin Monthly Magazine Top Mortgage Professional, and nominee for Austin's Top 40 Under 40. Taliaferro has consistently produced $40 million or more in annual loan production over the past several years.
Please visit Melanie's website for more information or to get in touch with Melanie or her team regarding loan applications or other questions. If you have any additional questions about your home search, the home loan process, or simply wish to chat, please reach out to Melanie or any member of the Taliaferro Team. 512.825.1196 cell, 512-430-1487 office - www.melanietaliaferro.com
Fairway Independent Mortgage Corporation NMLS 2289
8229 Shoal Creek Blvd., Suite 105, Austin, TX 78757
Equal Housing Lender.
This is not a commitment to make a loan. Loans are subject to borrower qualifications including income, assets, property evaluation, LTV requirements and final credit approval. Approvals are subject to underwriting guidelines, interest rates, and program guidelines and are subject to change without notice based on applicant's eligibility and market conditions. Terms of the loan may be subject to payment of points and fees by the applicant.
In Texas – CONSUMERS WISHING TO FILE A COMPLAINT AGAINST A MORTGAGE BANKER OR A LICENSED MORTGAGE BANKER RESIDENTIAL MORTGAGE LOAN ORIGINATOR SHOULD COMPLETE AND SEND A COMPLAINT FORM TO THE TEXAS DEPARTMENT OF SAVINGS AND MORTGAGE LENDING, 2601 N. LAMAR, SUITE 201, AUSTIN, TEXAS 78705. COMPLAINT FORMS AND INSTRUCTIONS MAY BE OBTAINED FROM THE DEPARTMENT'S WEBSITE AT www.sml.texas.gov. A TOLL-FREE CONSUMER HOTLINE IS AVAILABLE AT 1-877-276-5550. THE DEPARTMENT MAINTAINS A RECOVERY FUND TO MAKE PAYMENTS OF CERTAIN ACTUAL OUT OF POCKET DAMAGES SUSTAINED BY BORROWERS CAUSED BY ACTS OF LICENSED MORTGAGE BANKER RESIDENTIAL MORTGAGE LOAN ORIGINATORS. A WRITTEN APPLICATION FOR REIMBURSEMENT FROM THE RECOVERY FUND MUST BE FILED WITH AND INVESTIGATED BY THE DEPARTMENT PRIOR TO THE PAYMENT OF A CLAIM. FOR MORE INFORMATION ABOUT THE RECOVERY FUND, PLEASE CONSULT THE DEPARTMENT'S WEBSITE AT www.sml.texas.gov.
Testimonials
" I had a great experience with the team at Austin Real Estate Experts. Everyone was absolutely fantastic. Working with Jordan was awesome. He really made us confident that all was in good hands. "
- Garret R.
" My daughter recommended Jordan to help sell my home. All parties involved in the transaction, including the title company, did an amazing job. Jordan exceeded my expectations! "
- Nancy C.
Previous
Next
About Jordan Sistrunk
Jordan is here to provide you with all the resources and information you need to buy, sell, or lease real estate.

Born and raised in New Orleans, Jordan graduated from Southeastern Louisiana University with his bachelor's in business management and minor in marketing. In 2009 Jordan came to Austin for the first time to visit his brother and immediately fell in love with the city. By that fall he was officially an Austinite! Since then, Jordan has lived all over the Austin-metro area. This firsthand knowledge of our Austin-area neighborhoods and cities makes him a major asset in helping clients find the perfect area to buy, lease or invest. Jordan is dedicated, knowledgeable and committed to finding the perfect fit for his clients, whether it's a high-rise downtown condo or the suburbs of Cedar Park. His clients receive the utmost care and accurate knowledge.

When Jordan isn't at the office, you can find him exploring this great city, checking out local music and neighborhood festivals, and enjoying some of Austin's finest restaurants.